High school league issues first guidelines for activities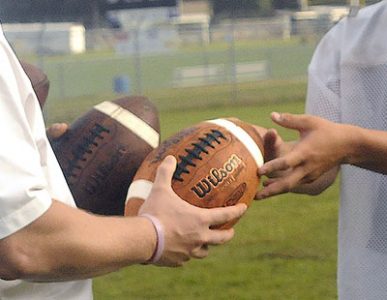 The guidelines prohibit exchanging equipment, including balls.
Team competitions are prohibited. So is spitting. Conditioning and sports-specific drills are allowed.
The S.C. High School League has released the first phase of its guidelines for the resumption of athletics. There is no timeline for the next two phases.
Here are the highlights of phase one:
Athletes and coaches can only gather in groups of 10 or less and must stay at least 6 feet apart. No physical contact is allowed.
Athletes must stay with assigned groups during workouts to limit the number of people they come in contact with.
Coaches are required to wear a mask at all times. Athletes are required to wear a mask when not actively participating in a sports activity.
Equipment should not be shared, including but not limited to throwing a ball from one player to another.
Every athlete and coach will have their temperature taken when arriving for a workout or practice. Anyone with a temperature of 100.4 F. or more will be sent home.
Locker rooms and coaches' offices are off-limits. Coaches and athletes should arrived dressed to participate.
All coaches and athletes must have their own water bottles, or water can be dispensed into disposable cups.
Weight training is allowed, but spotters are prohibited since it would violate social distancing guidelines.
The high school league labeled football, wrestling, cheerleading and lacrosse to be "high infection risk" activities. Volleyball, baseball, softball, soccer and basketball are "moderate infection risk." Swimming, track, golf, tennis and cross country are "low infection risk."
The high school league left it up to individual districts to decide when practices and workouts can start.