Board cites superintendent's work in pandemic in pay raise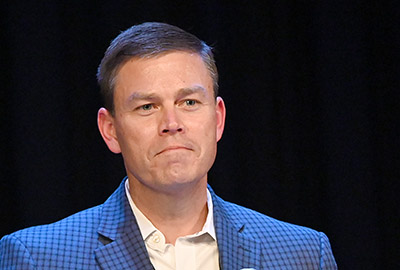 Superintendent Keith Price.
Superintendent Keith Price joined the Georgetown County School in the midst of the COVID-19 pandemic and his leadership since then earned him high praise, a contract extension and a raise from the School Board.
The board gave him an "excellent evaluation" last month.
According to a summary of the evaluation released on this week in the form of a letter from Board Chairman Jim Dumm, Price was praised for his decision-making, communications and ability to get district staff to do things they had not done before.
The board called Price, "humble, kind, polite, compassionate, trustworthy and respectful."
"You are a great communicator, both in your written and spoken communications," Dumm wrote. "Your sincerity and respect for others is evident. You speak from your heart. You always want to do things the right way."
The board was impressed that Price routinely visits classrooms.
"This has made teachers feel that they are valued by you," Dumm wrote. "The District's teachers and staff respect you. You are also respected throughout the community."
Dumm's letter included things the board would like Price to focus on going forward, including providing information to the board in a timely manner, helping the board make data-driven decisions, serving as the district's main spokesperson and improving the diversity of the district staff.
As a result of the evaluation, the board added a year to Price's contract, which now expires in June of 2025, and approved a raise of $8,000 on Sept. 21. Price's salary in September 2020 was $185,200.
At the Oct. 5 board meeting, Price thanked the board for the trust they put in him to lead the district and thanked district staff.
"It is so refreshing to get to come to work every day and be surrounded by people who want the absolute best for our students and our employees," Price said. "We are so fortunate to have so many committed and dedicated professionals who work in our schools. They all care about our students and are committed to helping prepare each and every one of them for future success."
Dumm sent the letter to Price summarizing the evaluation on Oct. 5. It was made public by the district on Oct. 13 after a Freedom of Information request.