Campaign for fire tax increase sees no opposition ahead of July vote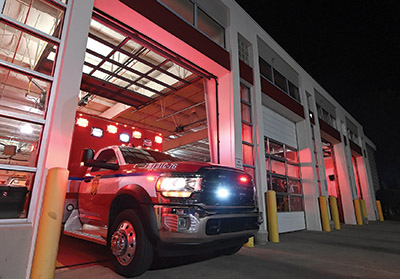 Over 70 percent of the district's calls for service are medical.
Voters in Murrells Inlet will go to the polls July 25 to decide whether to raise property taxes for fire and rescue services. The referendum comes four years after voters rejected a similar measure.
"I haven't detected anyone who is opposed. Hopefully, it will stay that way," said Tom Swatzel, a political consultant and former Georgetown County Council member. He formed Friends of the Murrells Inlet-Garden City Fire District to support a referendum that passed in 2015. He opposed one that failed in 2019.
The six-member board of the special-purpose district voted last month to raise the tax rate from 14 to 28 mills over the next five years. The rate will increase by 7 mills the first year to fund pay raises to help attract and retain firefighters and emergency medical workers. That will also allow the district to add a fourth ambulance.
A study commissioned by the district board last year found that it had to rely on mutual aid from neighboring departments over 200 times because of overlapping calls for medical services, a condition known as Level Zero.
That and the needs of a growing population in a service area that covers portions of Georgetown and Horry counties resonates with voters, Swatzel said.
The Friends had to give back donations in 2019 because it didn't support the referendum. Starting from scratch this year, the group has raised close to $10,000, Swatzel said.
"A lot of businesses and individuals are enthusiastic about supporting the district and a 'yes' vote," he said.
The district board moved cautiously through the winter and spring before voting to hold the referendum. Members worried voters would not support a measure that doubles their taxes.
But the board was also concerned that turnover was high and employees were becoming burned out by working overtime to maintain service even though the minimum staffing levels dropped. Over one weekend this winter, only two of the three ambulances were staffed.
The district is on track to have its ambulances fully staffed by next month with paramedic specialists. They will work 24-hour shifts and have three days off. That change from a 24/48 schedule – and from filling the role of paramedic and firefighter – has proven to be a draw, Fire Chief J.R. Haney said.
"It costs more, but we're able to get personnel that are looking for that better schedule," he said.
It requires eight people to staff an ambulance around the clock on a 24/72 schedule rather than the six required by a conventional schedule.
Before creating the paramedic specialist position, the district had one applicant for a paramedic-firefighter position in eight months, Haney said. He has filled 12 paramedic specialist slots in three months.
"This is the direction the system is going," Haney said. "I'm only hiring paramedics, which are the hardest ones to get."
The tax increase will also allow the district to add the 50 staff that will allow the district to meet the national standard for dealing with structure fires.
The district staff can't campaign for the referendum while on duty, but it can inform voters about its plan to used the additional revenue. The response so far has been "wholly supportive," Haney said.
A successful campaign extends beyond building support to making sure that supporters turn out to vote, Swatzel said.
"It's difficult, in general, with these off-cycle referendums, particularly in the middle of the summer," he said."It's about turning out a vote that supports a 'yes' vote."