Council names interim administrator hoping his term will be brief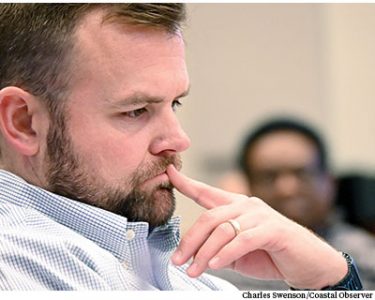 Wesley Bryant was county attorney for 13 years.
The former county attorney will serve as Georgetown County's interim administrator while County Council continues to search for a full-time replacement for Sel Hemingway. That search could end next week, according to the council chairman.
Hemingway announced last May that he would retire at the end of the year. The council hoped to hire a new administrator in October, but after a 4-3 vote, its choice turned down the job offer.
A consultant, Slavin Management, was hired to conduct a new search, also on a 4-3 vote.
Hemingway agreed to stay on through Feb. 28. That's the same day the council will meet to interview four finalists. Their names will be made public Friday, Council Chairman John Thomas said.
The council named Wesley Bryant as interim administrator this week. He was county attorney for 13 years before leaving last month to become director of government services and compliance at the Waccamaw Regional Council of Governments.
Bryant continues to provide legal services to the county under a contract with Waccamaw Regional. He will also serve as interim administrator under contract. The measure approved by County Council calls for him to work three days a week.
By law, the county needs someone with the legal authority to sign documents, Thomas said.
Thomas hopes that Bryant's term will be a few weeks or less. "Days," he said.
Thomas plans to schedule a special council meeting for Tuesday to vote on the new administrator rather than wait two weeks for its next scheduled meeting.
Council Member Steve Goggans said it is important to get the new administrator in place and a gap between the interviews and an offer could result in a candidate accepting a position elsewhere.
Slavin gave the council the seven candidates earlier this month. The council was asked to rank them and give the result to the consultants. Slavin invited the top four candidates for interviews.
Thomas said he hasn't shared the names of the interviewees with the council. Last year, he sent an email to council containing his top choices and inviting input. Council Member Everett Carolina leaked the email to critics of the process, who then claimed Thomas had made up his mind before the application period had closed.