County schools will reopen with online classes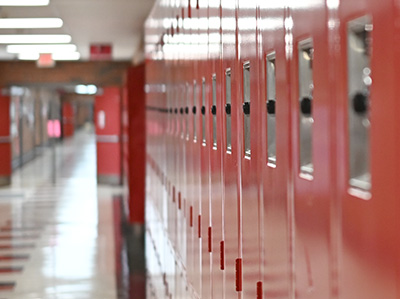 The district expects to seek a waiver from the state to delay starting a hybrid schedule in September.
Georgetown County public school students will start the new year in the same place they finished the last one: at home in front of their computers.
Superintendent Keith Price said the decision to open in the "remote" phase was made because of the number of COVID-19 cases in the county remains consistently high.
"In watching the trends over the last several reports that DHEC has released, we were seeing some improvement, but in the number of cases and the percent positive, we basically needed those to be cut in half in order to get us from high risk to medium risk," Price said. "I just haven't seen that significant of a change so far."
Price said there was actually an increase in the percentage of positive cases, rather than the decrease the district needs to see.
The state mandated that the district move into its hybrid phase on Sept. 14, which would include in-person classes, but the district asked for a waiver to stay in the remote phase until the COVID-19 numbers begin to decrease. On Wednesday, the state said it would re-evaluate the in-person option with the district every two weeks following the resumption of classes on Sept. 8.
The two-week review will give families and schools time to plan for face-to-face instruction, the district said in a statement on Thursday that announced the decision.
"All we can do is try to model best practices: wear a mask, keep distance and take every safety precaution that we can," Price said. "The more we can do that, the sooner we'll be back to in-person instruction."
Shortly after announcing the district's decision on Monday, Price was on hand as the district unveiled the details of its virtual program during a meeting for parents at Georgetown High School.
The virtual program is separate from the remote phase.
The 4,062 students in the program will remain at home until the end of the first semester in January, even if the district returns to in-person classes.
The district will use Google Classroom, Google Meet and Zoom for virtual and remote lessons, and classes will be taught by district teachers.
Students in grades K-2 will be logged on between 9 a.m. and 2:20 a.m. There will be three English and math classes live with a teacher, plus a one-hour lunch, and four 20-minute sessions for fine arts, science, special services or to work in small groups.
Students in grades 3-5 will be logged on between 8:50 a.m. and 2:15 a.m. There will be three English and math classes live with a teacher, plus a one-hour lunch, and four 20-minute sessions for more math or English.
Middle school students will have six, 50-minute classes each day between 8 a.m. and 2:45 p.m., with a one-hour lunch period. For the first 25 minutes of each class, a teacher will give a lesson, followed by an explanation of an assignment and time for students to complete the assignment.
High school students will have four, 60-minute classes per day between 9 a.m. and 2:45 p.m. and a lunch period, with 15-minute breaks between classes. For the first 20 minutes of each class, a teacher will give a lesson. The rest of the time will be devoted to individual instruction or work in small groups.
Almost all courses will be available, except for some in fine arts and career and technology. Some students may also have to take AP and honors courses through APEX or Virtual SC.
Virtual classes will be recorded and available after 4:30 p.m. each day for students who missed them, said Genia Smith, the district's director of innovations and special programs.
The district will try and keep classes to 25 students, usually from the same school, in the virtual program. However, it is possible some classes will have students from across the district.
"We're going to do our best to keep the schools together," Smith said.
Students in the remote phase will take online classes with the teachers to whom they will eventually return in-person.
While remote classes will be similar to the virtual program, Price said the details are still being worked out.
Attendance will be taken every day, and for every class for both remote and virtual students and the district will get in touch with parents if students are not logging in.
"As soon as we see that a student is not engaged, is not participating, our team is going to be jumping all in on that to find out what's going on and whether we need to provide support," Price said. "We're going to have to be very responsive in a short turnaround time."
Registration for the virtual program is closed, but Smith said the district has a waiting list.
"There could be a possibility but we can't promise anything," she added.
Price said the program is "taking shape" now that the district knows how many students have signed up, individual schools have confirmed that students should be registered there, and duplicates have been eliminated.
"Now that we've got that, we'll be able to identify this is how many grade-level teachers we'll need, this is how many subject-level teachers we'll need," Price said. "The challenge is, we've got more students that are interested in the all-virtual program than we have teachers. We've got to find a way to balance that."
Price expects district staff to recruit teachers who didn't express an interest in the virtual program, at least for the first semester.
There will also be training and professional development for all teachers before tackling virtual learning.
"Right now, a lot of effort is going to be spent on how to build a model lesson in a virtual format," Price said. "Some of our teachers are very comfortable with that. Some of them have already been preparing since we went on quarantine back in March."
Parents of all students, whether remote or in the virtual program, can pick up devices, log-in codes and passwords at their child's school on Sept. 1 from 8 a.m. to 3 p.m., and Sept. 2 from noon to 6 p.m.
At that time, parents will have to sign a security agreement that will allow their child to take Measure of Academic Progress (MAP) tests from home.
Note: This story was updated from the print edition to reflect the two-week status review approved by the state.