Crowded field in races for Waccamaw area school board seats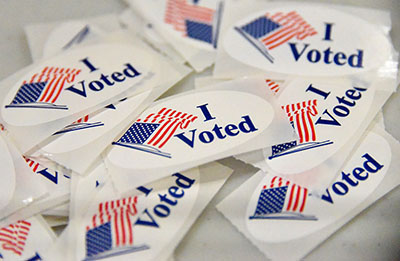 The nonpartisan school board races will be on the Nov. 3 ballot.
There is a three-way race in both of the districts that represent the Waccamaw Neck on the Georgetown County Board of Education. Filing closed Monday for the nonpartisan election, which will be on the ballot in November.
James Graves, a retired teacher and school administrator, filed last Thursday for the District 1 seat now held by Sarah Elliott. She is not seeking re-election.
"I've always been involved with education," said Graves, who retired after 49 years at schools in Texas, North Carolina and South Carolina. "I've been around a lot of different situations, from small schools to schools of up to 3,200."
He has been a substitute teacher at Waccamaw High, where his four grandchildren are enrolled. Graves also coached the softball team for three seasons. He spent 27 years as a head softball coach and won three straight state championships while at Hillcrest High in Greenville.
"We've got to have high expectations," Graves said. "If you have high expectations for kids, they will meet them."
Also seeking the District 1 seat are Patti Hammel, who retired as the district's executive director of student performance and federal programs, and Amanda Darden, an administrator at Coastal Carolina University where she directs the teaching fellows program.
Ronald Thompson, a minister and a business owner, filed Friday for the District 6 seat, which has been vacant since the death of Board Member Richard Kerr in May.
He grew up in Georgetown and was "a troubled youth," he said. He owned a trucking company for 17 years and was active at Mount Zion Missionary Baptist Church in Pawleys Island, where he has lived for 26 years.
Thompson has been pastor of Covenant Missionary Baptist Church in Georgetown for four years. He also owns Wholesale Discount in Georgetown, which he calls "a little big-box store."
The decision to run for school board was about "making change in our community," he said. "We have to think of our future now more than ever."
Thompson's three grown children all went through the Waccamaw schools.
"I would be an advocate for the Waccamaw schools, but I think all schools should be treated fairly," he said. "When you come up poor, you look at life differently and have more compassion."
Also running in District 6 are Lynne Ford, who works at Holy Cross-Faith Memorial Episcopal Church, and Vincent Davis, who works for the county Department of Parks and Recreation.
Three other district seats on the nine-member board are also on the ballot.
In District 3, incumbent Sandra Johnson faces a challenge from Ramona Staggers-McCullough, a former district employee.
In District 5, Johnny Wilson, a former board member, and Bill Gaskins, a teacher and administrator in Georgetown and Berkeley counties for over 30 years, are running to fill the vacancy left by the death of Board Member Elery Little in March.
Only Randy Walker, who is completing his first term in District 4, is unopposed.