Director departs after 18 months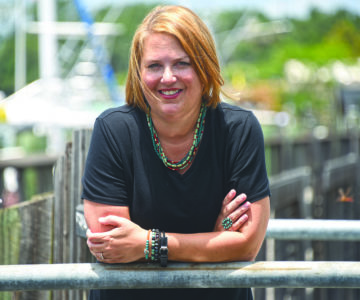 Jennifer Norman.
The Georgetown County Chamber of Commerce is looking for a tourism development director.
Jennifer Norman, who was hired by the county Chamber in July 2017, resigned last month to rejoin her husband, who is a professor of tourism at Clemson University.
Before coming to Georgetown, Norman worked as the executive director for Visit Anderson, the vice president for Discover Lake Lanier, and held various positions in the Coweta County, Ga., conventions and visitors bureau.
Norman gave her final report to the Tourism Management Commission at its monthly meeting last week. She declined to comment on her time at the chamber or her decision to leave, referring questions to Beth Stedman, the chamber executive director.
Stedman declined to comment on Norman's reasons for leaving.
The commission held an executive session at the end of the meeting to discuss a "personnel" matter.
The tourism director is a chamber employee who is funded by the county's accommodation tax to provide staff support for the Tourism Management Commission.
"She came at a great time and was an asset to us," Stedman said. "We were sorry to see her go but wish her the best."
The chamber has been advertising the position. Stedman said they've received applications from all over the country, and "we've certainly had some local interest."
Stedman is screening the applications. A committee comprised of members of the Tourism Management Commission, the chamber board and the local tourism industry will conduct telephone interviews.
Finalists will be brought in for face-to-face interviews.
Until Norman's replacement is hired, Stedman will oversee tourism development. "Things will continue to run along seamlessly," she said.
Stedman will get help from LaShanna Cooper, who was hired to assist the tourism director. Cooper, who used to worked in the county treasurer's office, will also help with other chamber administrative tasks. Stedman said Cooper's experience in dealing with public money is an asset.
The chamber also provides tourism services to the town of Pawleys Island. Town Administrator Ryan Fabbri said he received an email from Stedman in December about Norman's departure. He hasn't heard about any plans for a replacement.
"I hope it's not going to be like the last time," Fabbri said.
Norman replaced Lauren Joseph, who went to work at Brookgreen Gardens. The search took five months and the town ended up with half of its tourism ad budget unspent by the end of the year.