District seeks first coach for team with no away games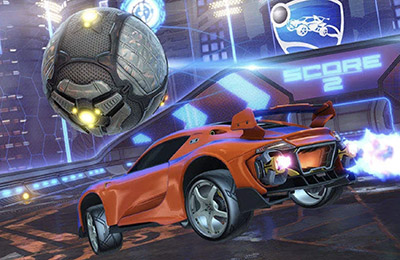 "Rocket League," which combines soccer and jet-boosted cars, is one of the eSport games.
The new coach may have a few late nights. But they won't be spent on the bus, driving home from some far-flung field.
The Georgetown County School District is starting an eSports program. A team comprised of students from each of the four high schools will begin competition in the fall.
"It's another way to engage students," said Superintendent Keith Price.
He asked Drew Dozier, the district's high school instructional technology coach, to put together the program last year. The district bought a dozen gaming computers and is now looking for a coach.
At 38, Dozier is young enough to see the appeal, but old enough to learn a few things. He found out that eSports draw millions of spectators, in some cases more than traditional sports. Dozier also learned that teams can win prize money at competitions that gets paid out in the form of scholarships.
"You think it's video games," he said.
It also involves the so-called STEM skills: science, technology, engineering and math. Dozier likened eSports to the robotics team that he helped to start at Waccamaw High.
"There are whole lot of people that have a whole lot of skills," he said.
The school district joined the High School Esports League, which has over 3,400 member schools. Dozier conducted a survey to gauge student support.
"I think we'll be fine," he said.
For the first year, students will play for the district team. If there is enough interest, each high school could have a team, but in that case the district itself would not be eligible to have a team, Dozier said.
The HSEL holds competitions in 11 games. Price said he was intrigued by "Rocket League," which involves soccer and rocket-boosted race cars. Games are played in teams of three.
There are also "Minecraft" and "Fortnite" competitions. "Rainbow Six: Siege" is a first-person-shooter game for teams of five. It comes with an M rating, is limited to 16- and 17-year-olds and requires a permission slip from a parent or guardian.
And there is chess, played one-on-one but with a time limit of 10 minutes per move.
Most NBA teams have eSports teams. The HSEL has competitions in the "NBA 2K22" simulation, where players put together their dream teams from pro rosters.
Although schools in Horry and Charleston counties have teams. The district's team will find its competition across the country.
"They'll be playing teams in California and Texas," Dozier said.
The district began advertising this month for a eSports coach for the fall season. (There are actually four seasons in eSports. "You can do any or all," Dozier said.) A bachelor's degree is required. So is experience in multi-player online games. The coach is expected to collaborate with the IT department and the Career and Technical Education Department.
As with any other team, participation will be tied to attendance and grades, Dozier said.
The district sees eSports as a platform to higher education.
"Colleges are offering eSports scholarships," Price said.
The skills could also lead students into careers.
"I'm from the generation: You've got to go to college," Dozier said. But technical education can also put graduates in high-paying jobs. "Things are different now," he added.