District will keep virtual option for coming year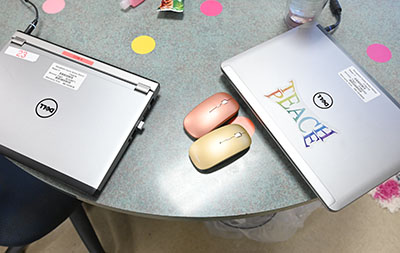 The school district wants to continue the virtual program in the next school year.
The Georgetown County School District will continue to offer a virtual learning option for students in the next school year, but it will be more selective about who can enroll.
Parents will have to fill out an application for each child, which will have to be approved by the district.
"We're actually going to look closely at all factors before approving a student for the program," Genia Smith, the district's executive director for innovations and special programs, told the school board this week.
Two major factors will be the student's attendance and academic progress during the current school year.
Superintendent Keith Price said the district prefers that this year's virtual students who are not having a good experience, not making good grades and not staying engaged return to in-person classes next year.
"We've got the best interest of the student in mind," Price said. "It really takes a special student to be successful in an all-virtual format."
The application process will begin later this month and continue through the end of April. Parents will be notified whether their child has been accepted by the end of June.
The district began a virtual program this year in response to the COVID-19 pandemic. Parents only had to register their children, there was no application process.
Elementary, intermediate and middle school students must commit to stay in the virtual program for the entire 2021-22 school year. High school students can commit to one semester, or both semesters.
Each elementary, intermediate and middle school class will have a minimum of 15 students. For high school, the minimum number of students will 20 per class.
If minimums are not met, students will have to attend in-person classes.
Smith said it is likely the district will cap enrollment in the virtual program next year at 1,000 students.
"We want to try to either retain, or attract, as many students back to GCSD as we possibly can," Price said. "While there is still a lot of uncertainty about the pandemic, to be able to continue this option is important to us."
The district went virtual today due to the threat of severe weather. Students were given e-learning assignments to complete.
The school board also approved the calendar for 2021-22 school year.
Teachers will return on Aug. 11 and students on Aug. 18.
Winter break will be the weeks of Dec. 20 and Dec. 27 and spring break will start on April 15, 2022, which is Good Friday.
The last day of school will be June 3, 2022.
Next year's schedule includes 10 staff development days for teachers. That is double the number in this year's schedule. Five of the days are full days off for students and five are half-days off for students.
Price said the district has been looking for ways to increase professional development opportunities for teachers without adding to their already busy schedules.
"I think our staff and teachers will appreciate that," Board Member Patti Hammel said.