Dredge study looks at disposal sites offshore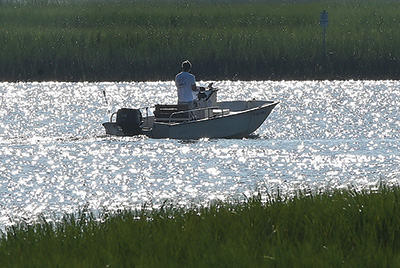 A study says 750,000 cubic yards of material need to be dredged from the waterways to improve navigability.
Dredging is needed to remove about 750,000 cubic yards of material from creeks in Murrells Inlet to make its waterways navigable, according to engineers hired by Georgetown County to complete a master plan for the work.
But before that can be done, the engineers say, the county has to find a suitable place offshore to dispose of the dredge spoils.
County Council this week approved a $298,600 addition to its contract with GEL Engineering of Charleston to study potential spoils sites.
The county hired the firm in 2019 to start work on the master plan and identify areas that need to be dredged. Funding came from $300,000 included in the state budget for the Department of Parks, Recreation and Tourism.
The county now has $952,835 available.
The latest phase of the study is expected to run through August 2022 and will include surveys and sampling of the offshore spoils site, and assessments of the biological and cultural resources at the sites.
"Obtaining approval to dispose sediments in an offshore location is a complex regulatory process," the engineers note in a memo to the county. It "requires collection of voluminous data."
The engineers have identified two near-shore sites. They are currently developing models to predict where the dredge material will end up after it is dumped.
Once the latest round of work is completed, the county will have to evaluate the material in the creeks to show it is suitable for offshore disposal, develop a mitigation plan, draft a final dredging and disposal plan and seek permits.
The plan calls for dredging to start in November 2025.