Project list hits $459M as tax panel starts cutting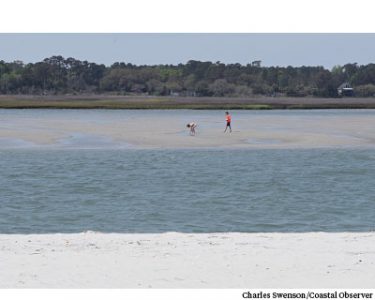 One proposal would purchase the McKenzie Beach tract for $15 million.
The list of capital projects proposed for a share of an estimated $90 million in sales tax revenue grew to more than $459 million as officials and residents submitted proposals in advance of last week's deadline.
The commission charged with drafting the final list to be placed the ballot in a November referendum, cut 10 projects worth at least $25 million this week, and are due to pare them down even more by next week.
"The list has grown significantly over the last couple of weeks," said Bill Tomes, a consultant working with the Capital Projects Sales Tax Commission.
While there are some duplicates among the 134 projects submitted by officials and residents, there are also projects with no cost estimates, such as a bridge to Sandy Island that was proposed by Carolyn Pyatt.
The bridge was cut because commission member Nate Fata said there is no way to get a cost estimate in time to submit the project list to County Council. It must approve the list in June to get it on the ballot. It cannot amend the commission's list.
The sales tax, which would be collected over eight years, can
be used for eight categories of projects. Recreation and cultural projects account for the largest share of requests, $119.6 million. Those include parks, bike paths and a $15 million proposal to buy the McKenzie Beach property between Highway 17 and the ocean.
Road projects account for $100.7 million in requests, including paving projects that have been on the state and county lists for years.
Buildings and facility improvements total $91.7 million. A new jail ($40 million) and broadband access for rural residents ($30 million) are among those proposals.
There are $47.1 million in rural water and sewer projects, $44.3 million in dredging projects – including Murrells Inlet and Georgetown's inner harbor – and $37.3 million in beach projects. A $15 million request for beach renourishment at Pawleys Island was cut because that work was completed last month.
Drainage and stormwater projects total $15.1 million.
The commission will meet next week to continue trimming the list.