School board vacancy draws 3 candidates as filing opens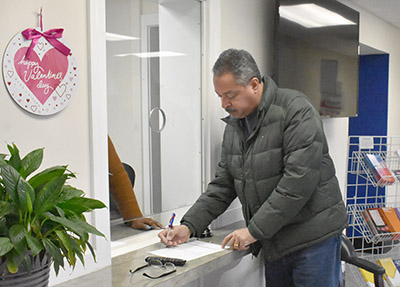 Jon Tester was at the elections office when filing opened. Two others have filed since. Filing closes at noon on Jan. 31.
Two men and one woman have filed to run in the special election to fill the vacant at-large seat on the Georgetown County School Board.
Jon Tester lives in Pawleys Retreat, Scott DuBose lives in Pawleys Plantation and Kathy Ferdon-Anderson lives in Georgetown.
Tester retired as assistant superintendent after 32 years with the Georgetown County School District at the end of June.
He said he has been thinking about running for school board, and discussing it with the people in his life, since July, but only made the final decision last week.
"I've been keeping an eye on the school board meetings and what's taking place, and I read the news [about] the board and the activities around the school district and I just remain really interested in it," Tester said. "I miss serving the school district."
Tester sees his experience as a district employee as an asset to his candidacy.
"I've not been out of the game long at all because I just retired," Tester said. "I continue to read up and study and try to follow the trends that I think will be beneficial to the school district. I think my background and experience would definitely be a plus for the School Board."
DuBose retired as a senior vice president of a management consulting firm. After renting and then owning a house in Pawleys Island for several years, he moved here permanently in 2017.
He has never been in politics or run for office.
"I want to be a voice for parents, students and excellence in education in Georgetown County," DuBose said. "I'm not sure we're striving for excellence in our public school systems."
DuBose believes one of the biggest issues facing school boards in the United States is a "lack of change."
"I think the public school system in general has been failing students of all classes and colors for years," he said.
Ferdon-Anderson used to be a teacher at Andrews High School. She filed late Wednesday afternoon and could not be reached for comment before the newspaper went to press.
Filing for the seat ends at noon on Jan. 31. School board seats are non-partisan.
The election is March 29. The winner will have to run again in November for a full four-year term.
Both Tester and DuBose said if elected in March they would run again in November.
The seat became vacant when board Chairman Jim Dumm resigned effective Dec. 31. Dumm had served on the board for 27 years.