School district suspends search for deputy superintendent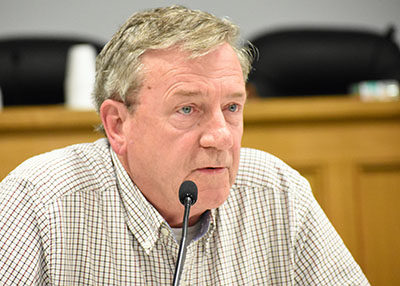 There was no shortage of qualified applicants for the job of deputy superintendent of Georgetown County Schools. They may have been too qualified.
"We had a good group of folks," School Board Chairman Jim Dumm said. "A number of them were up for other positions."
The board decided this week to suspend its search for a replacement for Celeste Pringle, who will retire June 30, out of concern that its finalists may have ended up taking positions elsewhere, Dumm said.
One of the top candidates for the Georgetown County job was named superintendent in Edgefield County on Tuesday, he said. That was Kevin O'Gorman, who is now the chief academic officer in the Berkeley County School District.
The school board met in an executive session Wednesday, and many expected the announcement of at least three finalists would follow. Instead, the district issued a statement Thursday that it would halt the process and revise the parameters of the search.
"Maybe we were aiming too high," Dumm said.
There was a sense among the board that the deputy search might also be the springboard to finding a replacement for Superintendent Randy Dozier, whose current contract runs through the 2020 fiscal year. He has talked about retiring after work is completed on the district's $165 million capital improvement plan.
The deputy's job required a doctorate, which Dumm said may not be necessary for that position, even if it would be essential for the superintendent. The goal will be to find someone who will be "a deputy for a significant period of time," he said.
While the district used a consultant in its search, the next round will be done by the district's own human resources department, Dumm said. "We learned a lot having the consultant help," he said.
Dumm still expects that the vacancy will be filled by July 1.