Shuttered schools still play role in feeding students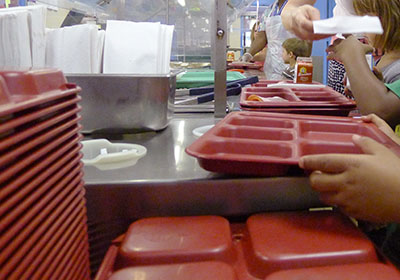 Lunches will be provided through a take-out service while schools are closed.
With schools closed until at least March 31, the Georgetown County School District is making sure students will still be fed.
Waccamaw Neck parents or guardians can stop by Waccamaw Elementary School between 11:30 a.m. and 12:30 p.m. Mondays through Thursdays to pick up breakfast and lunch for each child in their household.
On Mondays, Tuesdays and Wednesdays, one lunch and one breakfast per child will be distributed. On Thursdays, people will receive two lunches and one breakfast per child to cover Friday.
Distributions will take place at the back of the school so adults need only drive up and tell a staff member how many children they need meals for. Drivers should use the Dupre Drive access on the east side of the campus.
"We're not going to turn any children away [but] we ask that the public not abuse this," Brent Streett, the district's executive director of food services, told the school board on Monday.
Waccamaw Elementary is one of 11 feeding sites throughout the county.
Streett said the district expects to distribute about 5,000 meals per day, but that number could increase. If the district discovers that not enough children are being reached through the program, it will begin using buses to drop off meals to families at school bus stops throughout the county.
"That's our plan for now and we're ready to go," Streett said.
The district will also start its e-learning program on Friday.
"We are ready to go," said Genia Smith, the district's executive director of federal and state programs.
The e-learning program allows students to use Google Classroom to complete one assignment per teacher online for each day missed to get credit for instructional time. Students have five instructional days to finish the assignments.
The district will distribute laptops or Chromebooks and chargers at every school on Wednesday between 8 a.m. and 4 p.m., and Thursday between 11 a.m. to 6 p.m. Families who have access to a computer at home do not need to pick up a district device.
Teachers will be required to have "office hours" when they are available to students by email Mondays through Fridays. Elementary school teachers will be available 8:30-10 a.m. and 12:30-2 p.m. Middle and high school teachers will be available 10-11:30 a.m. and 2-3:30 p.m.
Children in pre-K, kindergarten, first grade and second grade will be given a packet of printed assignments instead of using Google Classroom.