State expands vaccine access as supply of doses rises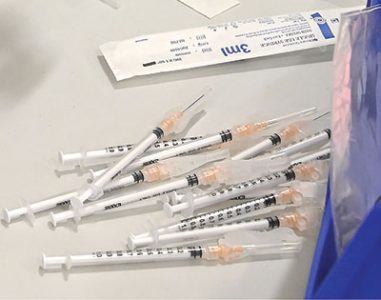 Tidelands Health got 6,000 doses of Pfizer vaccine this week, up from 1,000 last week.
The state is moving into Phase 1b of the COVID-19 rollout as its weekly supply of vaccines increases by 50 percent.
Starting Monday, people age 55 and older; people 16 and older who currently have cancer, are pregnant or have high-risk medical conditions such as diabetes and Down syndrome; and frontline workers with increased occupational risk, including teachers, will qualify to get the vaccine.
This week, the Department of Health and Environmental Control received approximately 110,000 doses of the Pfizer and Moderna vaccines. Officials are expecting 152,300 doses for next week. The increase is due to the addition of the Janssen vaccine from Johnson & Johnson.
Keith Price, superintendent of the Georgetown County School District, believes qualifying to get the vaccination should alleviate some of the concerns teachers have about schools reopening five days a week.
The county's incident rate, which has been the lowest in the state for the last three weeks, and its decreasing positivity rate would have sent the district into its "prime" phase soon had the school board not already voted to expand in-person options.
"That goes to show that these vaccines are working and that our community is doing what it needs to do in order to drive this infection rate down," Price said. "It seems to be trending in the right direction."
Before adding people in Phase 1b to its waiting list, Tidelands Health is scheduling appointments for people 65 and older who have already signed up for the vaccine.
People in Phase 1b who join the waiting list are unlikely to get the vaccination until at least the end of March, according to a spokeswoman.
The state passed 1 million doses administered on Tuesday. Of those, more than 994,000 have gone to state residents.