Strategies aim to increase affordability for workforce housing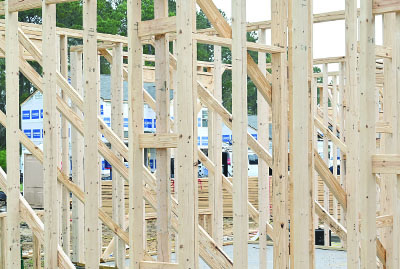 The Bowen study found over 80 percent of the demand for for-sale homes will come from families with incomes over $50,000 a year.
Eight in 10 Georgetown County government employees need the sort of affordable "workforce housing" that a housing needs assessment completed earlier this year says is lacking. A series of changes to fees and regulations is being proposed to County Council as a way to meet that need in the public and private sector.
"These problems cannot be solved by the private sector alone and will require some form of government intervention/participation," county staff said in a proposal that will be presented to the council at a workshop next week.
Holly Richardson, the county planning director, and Charles Suggs, a senior planner, built on the report by Bowen National Research that projected a demand for 670 rental units and 2,203 for-sale units in the county over the next five years. Over half the demand for rentals will come from households with annual incomes under $31,250. Over 80 percent of the demand for for-sale units will come from households earning over $50,000 a year, the report found.
It put the average annual household income for the county at $47,578.
Workforce housing would apply to households earning $28,547 to $57,094 annually, according to Richardson and Suggs. That would cover 81 percent of the full-time county government employees.
To meet that need, they propose creating an "incentive ordinance" that would waive or reduce permit fees and impact fees for projects that provide affordable housing.
They recommend a new zoning district for clustered housing and "density bonuses" for affordable housing that would reduce the need for design work before a developer seeks plan approval. Five areas around the city limits of Georgetown are suggested as likely sites for these districts.
Mobile homes "have served as the 'de facto' affordable housing through Georgetown County," Richardson and Suggs note, even though they "typically do not generate wealth and can raise safety concerns in terms of storm events." They recommend relaxing some restrictions on the placement of mobile homes in rural areas. They also propose reducing restrictions of accessory dwellings, also known as "granny flats," and making county-owned property available for affordable housing developments.
These short-term solutions could be done "while still maintaining the things that make Georgetown unique," Richardson and Suggs said.