Virtual donations top $2 million in 36 hours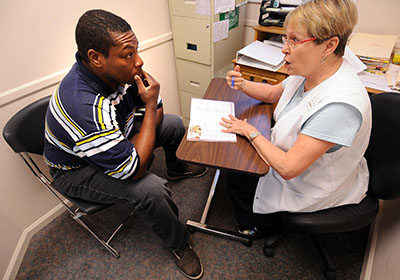 The Smith Medical Clinic was the top fundraiser on Palmetto Giving Day.
Fifty nonprofits that work with residents of Georgetown County got a $2 million boost this week.
The fifth annual Palmetto Giving Day, hosted by the Frances P. Bunnelle Foundation, raised $2.1 million during a 36-hour fundraising marathon on Tuesday and Wednesday. The amount of money raised and number of donations, 3,704 set a record for the annual event.
"We are so proud of these 50 organizations and the work they've done and the generous people who have chosen to support us," Geales Sands, executive director of Bunnelle Foundation, said. "It has just been amazing."
With six-and-a-half hours to go on Wednesday, the amount raised surpassed last year. With two-and-a-half hours to go, donations topped $2 million.
"In my hope of hopes I wished for $2 million," Sands said. "We're just grateful, impressed, excited and thankful."
The top fundraiser this year was the Smith Medical Clinic with $191,506.
"We're just thrilled," executive director Anne Faul said. "Palmetto Giving Day has really grown over the last years. It's become better know in the community and we've figured out how to do a better job with it."
The clinic canceled its annual gala this year and last year because of the COVID-19 pandemic.
"That's our largest fundraiser," Faul said. "This will replace some of the money we won't get from the gala."
Teach My People raised $170,635, an increase of $27,000 over last year.
"We can't thank our donors or our community enough," executive director Eric Spatz said. "We live in the best place in the world. It's just amazing that our community embraces this."
The donations, which came from towns and cities across the state, equal about one-third of the nonprofit's yearly budget.
"Our county is only so big," Spatz said. "Palmetto Giving Day being online allows us to really talk to a lot of other people who are very interested in the work we do in Georgetown County."
Teach My People had been the top earner the past two years.
The South Carolina Environmental Law Project raised $128,146, which is 10 percent of its yearly budget.
"It's really pretty phenomenal what we all have been able to do as a community together," executive director Amy Armstrong said. "I feel really inspired by the outpouring of support from so many people. The whole SCELP team feels honored and humbled by the generosity of so many people in this community and beyond."
Armstrong was also impressed by the overall total of more than $2 million.
"We're so thankful for the Bunnelle Foundation taking the lead and being the kind of leader in this community," she said. "I'm incredibly grateful for that leadership because without them really being the catalyst here, we wouldn't have this success."
The Village Group had the most donations with 364, followed by Saint Frances Animal Center 356, Freedom Readers 338, Smith Medical Clinic 311, and Miss Ruby's Kids 301.
Palmetto Giving Day raised $676,000 in 2017, $1.1. million in 2018, $1.2 million in 2019, and $1.7 million in 2020.
Only four nonprofits raised more than $100,000 last year.
Along with Smith Medical Clinic, Teach My People and SCELP, Friendship Place, Helping Hands of Georgetown and The Village Group topped $100,000 this year.
To see a list of how much all the nonprofits raised, go to palmettogivingday.org.