Virtual program runs into teacher shortage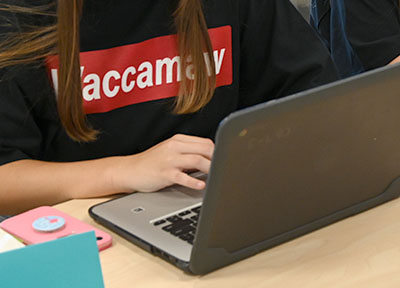 The Waccamaw schools had the lowest level of interest in the virtual program.
Less than three weeks before the start of the new school year, the Georgetown County School District has less than half the teachers it needs for its virtual program.
Superintendent Keith Price said the district's human resources staff is working with school principals to find teachers "most well-equipped" to make the transition and get them to sign up.
"Many of our principals have already begun having these conversations with folks, and saying 'if we need you, can you make the shift?' " Price said. "We feel like a lot of the work our principals have already done is kind of preparing folks for that."
Students enrolled in the virtual program will learn from home until the end of the first semester in January. It is different from the "remote phase" the district will open with on Sept. 8.
There are 3,321 students enrolled in the virtual program, Assistant Superintendent Jon Tester told the school board this week. That is 37 percent of the district's enrollment.
Originally, the district said 4,062 students had signed up for the program. But Price said some students were on the list twice and some parents withdrew their children.
Four of the Waccamaw Neck schools have the lowest percentage of students enrolled in the virtual program in the district, led by the elementary school with 23 percent. The high school is second lowest with 24 percent, followed by the middle school with 30 percent, and the intermediate school with 31 percent.
Four schools in the district have more students signed up for the virtual program than the regular program: Brown's Ferry Elementary, 57 percent virtual; Carvers Bay High, 52 percent; Carvers Bay Middle, 51 percent; and Georgetown High, 51 percent.
The district needs 138 teachers for the virtual program. As of Tuesday, 62 had signed up.
Doug Jenkins, the executive director for human resources, said originally the district wanted only teachers with at least three years of experience. But now they've opened it up to everybody. Jenkins told the board some teachers expressed concern that they would not be at the school where they have been working. He said that is not true.
If not enough teachers sign up, the district may assign teachers to the virtual program.
Price said the district has not decided what it will do if a teacher refuses to transition into the virtual program.
"We'll have to work through that," Price said. "It depends on how many options we have."
The district has a total of 8,884 students this year, a decrease from 9,062 last year, Tester said.
Coastal Montessori Charter School has its own reopening plan. The school's 227 students will have virtual classes for at least the first nine weeks, which takes them through mid-November.
School Board Member Mike Cafaro proposed allowing teachers to wear jeans or scrubs to school this year, which are more durable.
Teachers are likely to be washing their clothes more often in hot water in case they have been exposed to COVID-19, he said.
Price said teachers have expressed their concerns to him.
"Once we return to an in-person type of learning experience, our teachers are going to be around a lot of students on a daily basis, which is going to require then to go home and wash their clothes more frequently in hot water," Price said. "There was a concern that was shared that their normal clothes that they would wear to teach in regularly may not sustain repeated hot water washing on such a frequent basis."
Board Member Pat DeLeone noted that scrubs are tax-deductible.
The board does not need to take action since there is nothing in the district's dress code that prohibits teachers from wearing jeans or scrubs.
"With the given situation, everything is different right now," Price said. "We're not talking about a forever and ever type of allowance or consideration, but while things are the way they are this may be something we can consider."
Safety standards and professionalism must be maintained, Price added.