Voters will fill vacant seat on school board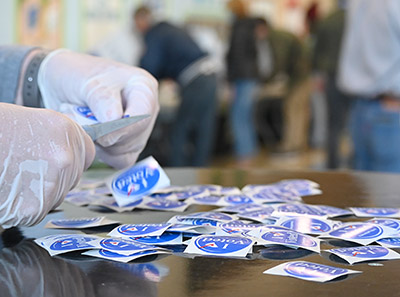 The special election will be held March 29.
Three months after one of the two at-large seats on the Georgetown County School Board became vacant, voters will decide on Tuesday who will fill it.
Jon Tester and Scott DuBose, both of Pawleys Island, and Kathy Ferdon-Anderson of Georgetown have spent weeks talking about their ideas at public forums, during one-on-one visits, at open houses and on social media.
Ferdon-Anderson and Tester both worked for the school district before retiring; she in 2018, he in 2020.
DuBose retired from a management consulting firm in 2017.
The at-large seat became vacant when board Chairman Jim Dumm, who had served on the
board for 27 years, resigned effective Dec. 31.
Since it is an at-large seat, all registered voters in the county can cast a ballot. Precincts will be open from 7 a.m. to 7 p.m.
As of Tuesday, 127 residents had already voted by absentee ballot. Monday is the last day to cast an absentee ballot in person.
The term for the at-large seat will end in Novmber.
Also on the ballot in November will be the other at-large seat held by Mike Cafaro, the District 2 seat held by Pat DeLeone and the District 7 seat held by Arthur Lance. DeLeone and Lance said they won't run again.
Polls will be open Tuesday from 7 a.m. to 7 p.m.
Voters can check the status of their registration and find their polling place at sc.votes.org.