Water plant expansion will increase capacity 25%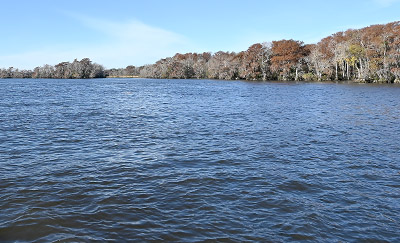 The district treats water from the Waccamaw River to supply customers on Waccamaw Neck.
The treatment plant that provides drinking water to the Waccamaw Neck is due for its first expansion in 20 years.
The facility on Sandy Island Road treats water from the Waccamaw River; up to 8 million gallons a day.
"On the Fourth of July, we're getting very close to 8 million gallons," said Ray Gagnon, executive director of the Georgetown County Water and Sewer District.
The holiday is the district's benchmark for peak demand. The average demand is around 5 million gallons a day.
Even at the peak, the district isn't likely to run dry. It has been using the Black Creek Aquifer to store treated water since 2003. That was the same year that the water treatment plant was expanded to its current capacity.
"During the winter, we treat the water and pump it into the ground," Gagnon said. "We've got millions and millions of gallons of water in the ground."
The district also uses a lake at the treatment plant to store water.
But the pace of growth has the utility planning to increase the treatment plant's capacity to 10 million gallons a day. It is now seeking requests for proposals from engineering firms for the work, that it hopes to complete in 2026.
The district started its preliminary engineering for the plant in 2005. The Great Recession caused a slowdown in growth. The plans for the treatment plant were modified in 2014.
The district plans of growth of about 2 percent a year, Gagnon said. It met that target over the last 12 months.
"With concrete and steel, we're always looking 15 to 20 years ahead," he said.
The district is also changing the intake for the water treatment plant to prepare for continued sea level rise that brings saltwater up the river from Winyah Bay. The intake will be raised to take advantage of the fact that freshwater is lighter than saltwater.
It will also be sized to provide up to 12 million gallons of water a day, which is the maximum capacity approved by the state for the plant.